OUR GOAL AND MISSION
Women Construction Owners and Executives, USA is a national association representing women business owners and policy making executives in the construction industry. Founded three decades ago, we are recognized as the voice of women-owned construction companies. We provide business connections, education and advocacy for issues impacting our industry particularly those involving small and women-owned businesses.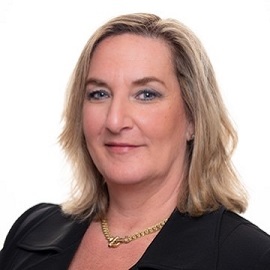 Lorraine D'Angelo
WCOE, USA National President
We are focused on developing relationships and advocating for policy that promote the growth and prosperity of our members' businesses. Dedicated to creating a level playing field for women-owned firms in the construction industry, WCOE is proud to represent large and small woman-owned firms as well as executive women in policy making positions with some of the largest corporations in the country. Our national presence gives us the clout on Capitol Hill that helps lawmakers understand that all is not equal … women contractors have made great strides over the last 30+ years but we still have a long way to go… Whether it is equal access to federal contracting opportunities, opposition to onerous federal regulatory burdens, support for expanding access to business financing, or participation in Congressional hearings, WCOE represents our members' business interests.
WCOE advocates for women who own construction companies and women who hold executive-level positions within construction and ancillary industries. Our members own and operate general contracting companies, subcontractors, A/E companies and suppliers. We touch every aspect of the construction pipeline, from project conception to project design to project construction to project cleanup. WCOE represents businesses with annual revenue of less than $100,000 to those in excess of $50 million. We advocate for the creation of a level playing field and increased opportunities for our member businesses.
WCOE CORE PURPOSE
To promote the role of women-owned businesses in the construction industry.
To advance women in executive management positions within the industry.
To provide resources to enhance the professional development of every member.
To provide a network of executive women in the construction industry for peer-to-peer assistance and information.
To monitor and pursue legislation advantageous to the business community in general and the construction industry in particular.
OUR VALUES
Leadership
WCOE members are leaders in their businesses, communities and within the organization. We believe leaders should be purposeful and committed. Leaders must continually communicate and reinforce direction in order to succeed in the demanding construction industry. Leaders accept responsibility for their actions, and demand integrity and professionalism of themselves, their peers and their co-workers.
Financial Stability, Growth and Responsibility
WCOE will strategically manage its finances with responsibility and accountability, including getting the most value for dollars spent. We are committed to effectively managing costs and supporting revenue enhancing activities beyond membership dues revenues. Without the finances to fund programs and serve members' needs, WCOE will cease to be relevant.
Commitment
WCOE is committed to equalizing the playing field for executive women in the construction industry. Whether it is influencing decisions made by Federal or State regulators, Congressional staff, elected representatives or corporate America, WCOE is the respected collective voice for women construction owners and executives.
Professional and Personal Growth
WCOE is not satisfied with the status quo of women's acceptance within the construction industry. To make an impact, we are committed to promoting women in leadership roles; educating outsiders about the role of successful women in this industry; and creating strong role models, mentors and leaders. WCOE will have made an impact when a distinction no longer exists regarding women in the construction industry.